Corporate identity and web design for ecolit LED, a company specialising in LED lighting equipment.
At Ecolit Led we have dedicated our product offering to LED Lighting products. As such, we contribute to a greener planet. LED products have displayed exponential growth and development. They offer multiple benefits for you – they are ecologically-sound, energy-efficient and as such they save you money. They display a longer product lifecycle (5 years), require no maintenance and are technologically advanced, offering greater output, brightness and quality. It is precisely these qualities that inspire Ecolit Led and that motivate the company to continually enhance its product offering in accordance with the market's technological developments.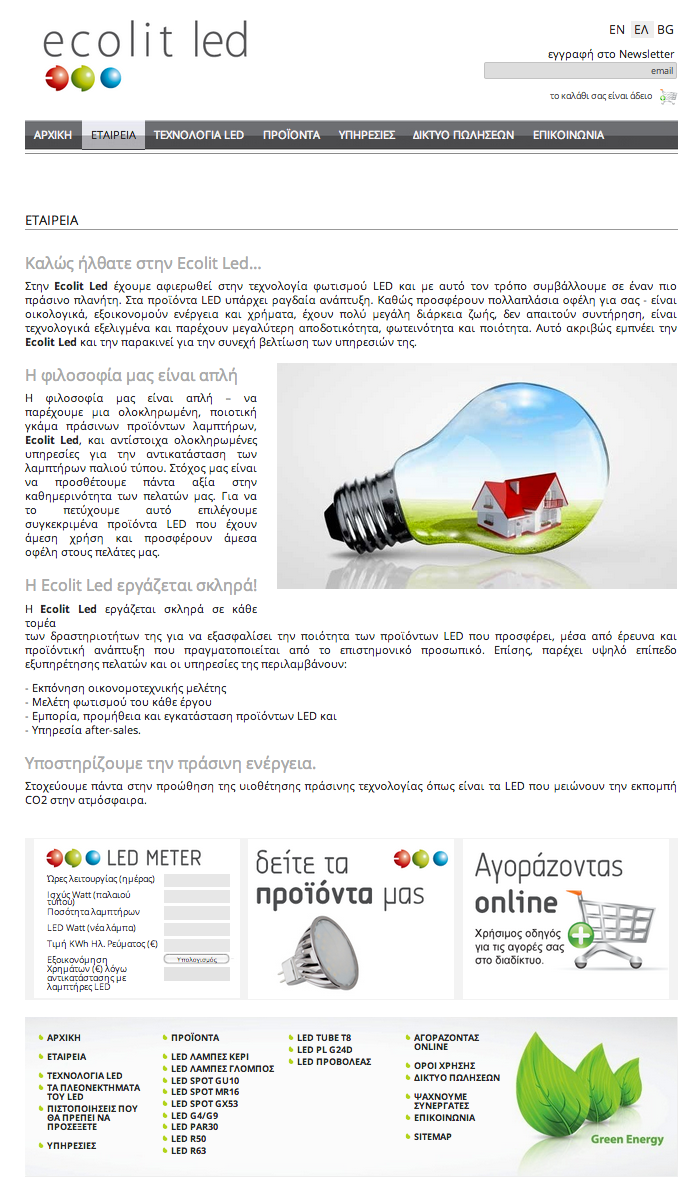 3D mockup proposals for the product.